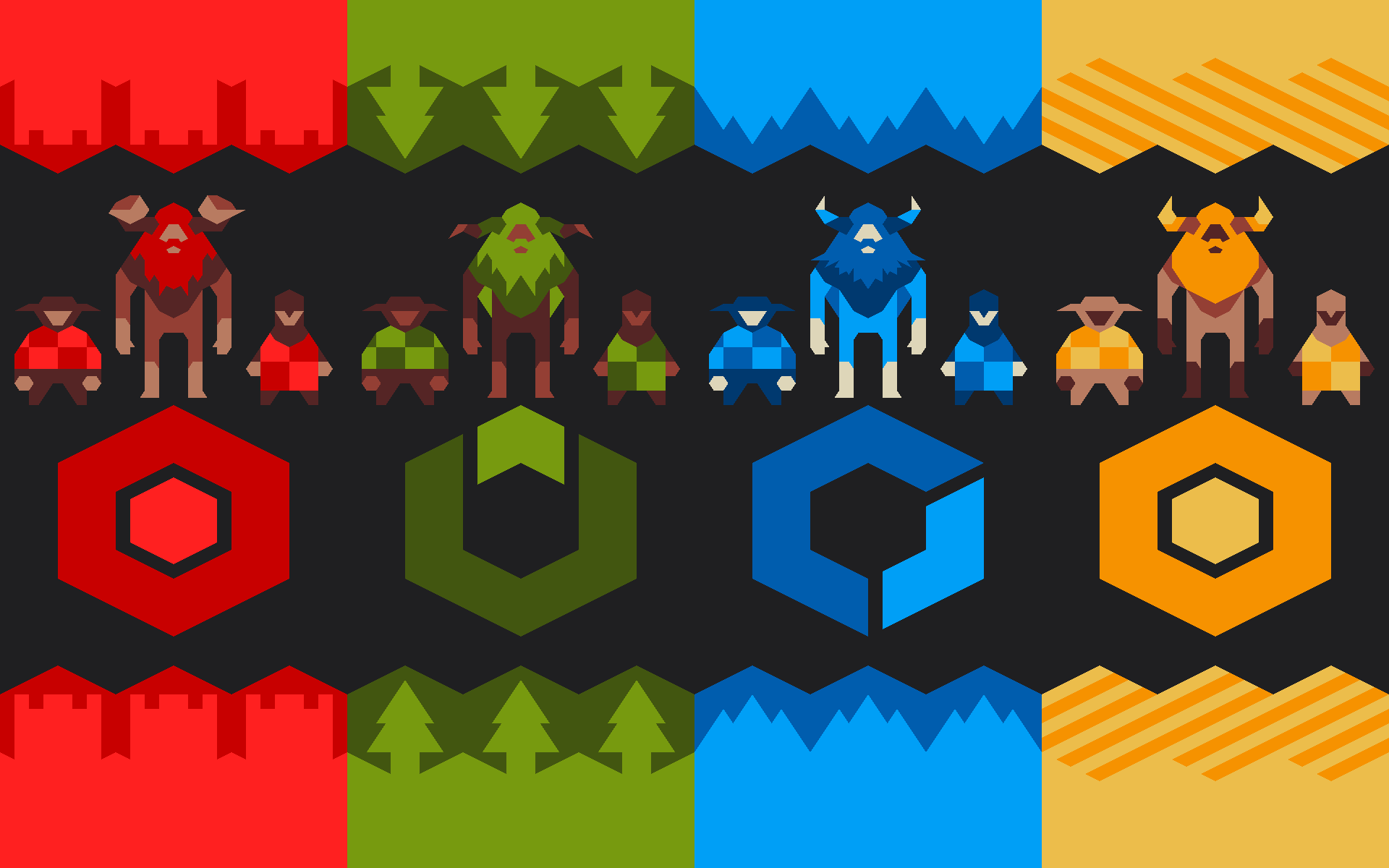 OURO
Bugs Fixed:

Jotuns no longer get stuck in trees like scared cats
You can't stack 5 footmen on top of each other, no matter how match they look like Russian nesting dolls
Unit tool-tip rearranged so that health-bars aren't made of money
More $ symbols replaced to conform with the new ᚠ based economy
Build menu enlarged so you don't have to squint at tiny text
You can no longer build farms on-top of farms in the vain hope of getting a super farm
Farms give you money per turn, instead of being glitched and only anyone else who captures them. Capitalism!
Balance Changes:
Prices of farms changed from 10 to 3. Now you might turn a profit before everyone is long gone
Victory condition changed from capture all owned territory to destroy all opponent units. Hopefully games dragging on is one similarity to Risk now removed.
All unit costs cut in half. This might either make the game more fun or lead to unit spam or both.
Jotun movement increased to 2 so the game doesn't start as slow and they can move and attack on the same turn.
Additions
New 2 and 3 player maps, as well as the ability to select them from the menu
Mouse support re-implemented, allowing for a mac build.
Better menu navigation and credit(s)!